I am a Brazilian musician who later became a journalist and photographer. I was born in 1973 in the seaside city of Santos, also known as "Pelé's home". Since my young undergrad years, I have journeyed into the heartlands of Brazil driven by curiosity and awe as I discovered the cultural cauldron treasure secularly hidden and cut from broadcasts and the mediatic agenda. My excursions through the fluvial roads of the forests or the desolate whereabouts of faraway towns in the Brazilian North and Northeast were nearly as exhausting as they were richly rewarding. I have headed my life northward, into the many Amazons that are still hidden in the heart of a colorful, continental yard where I stroll to find company and pleasure watching its vivid parade of resistance.
Je suis un musicien brésilien, devenu plus tard journaliste et photographe. Je suis né en 1973 dans la ville balnéaire de Santos, également connue sous le nom de "maison de Pelé". Depuis mes toutes jeunes années, j'ai voyagé au cœur du Brésil, poussé par la curiosité et l'émerveillement, en découvrant le trésor du chaudron culturel séculairement caché et coupé des émissions et de l'agenda médiatique. Mes excursions à travers les routes fluviales des forêts ou les lieux désolés de villes lointaines du nord et du nord-est du Brésil étaient presque aussi épuisantes qu'elles étaient profondément enrichissantes. J'ai engagé ma vie dans le nord, dans les nombreuses partie amazoniennes qui sont encore cachées au cœur d'une cour continentale colorée où je me promène pour trouver la compagnie des peuples qui y vivent en prenant plaisir à assister à son ballet de résistance.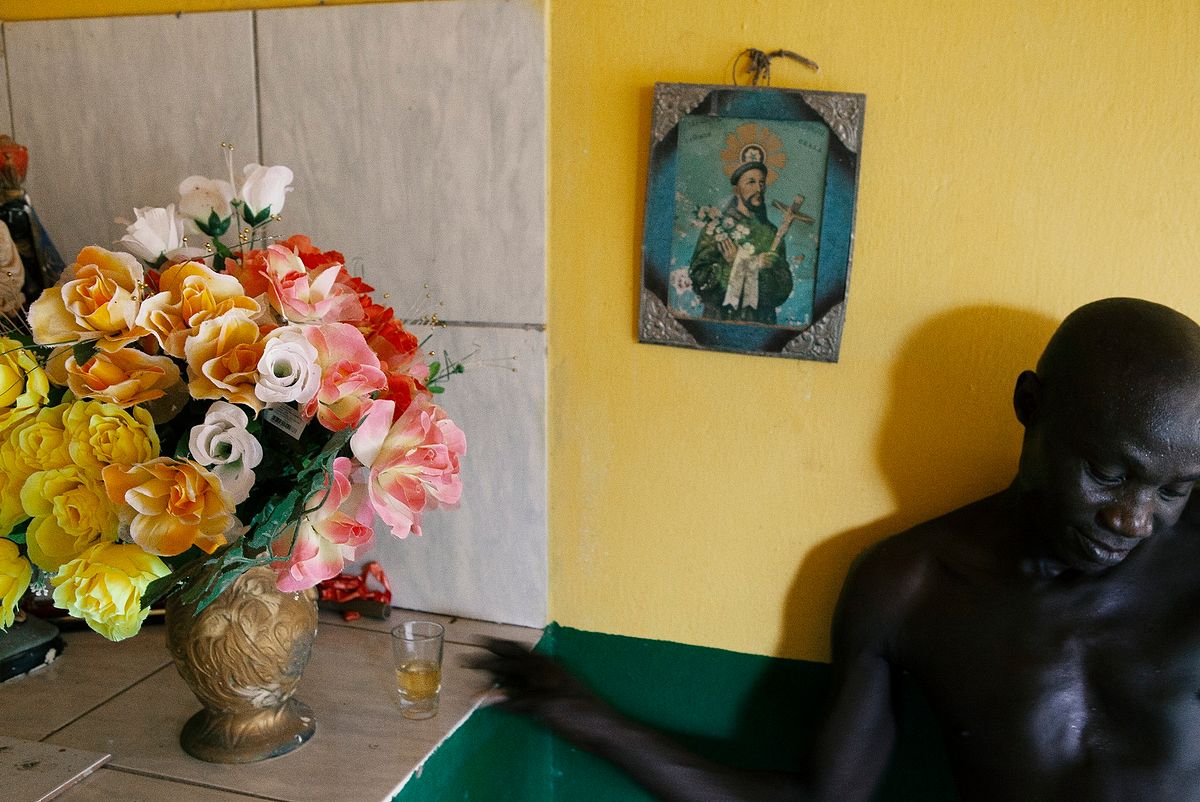 LIS : Which camera do you use ? Quel appareil-photo utilises-tu ?
Alex : I currently use the canon 5D markI V camera.
Alex : J'utilise actuellement un canon 5D mark IV.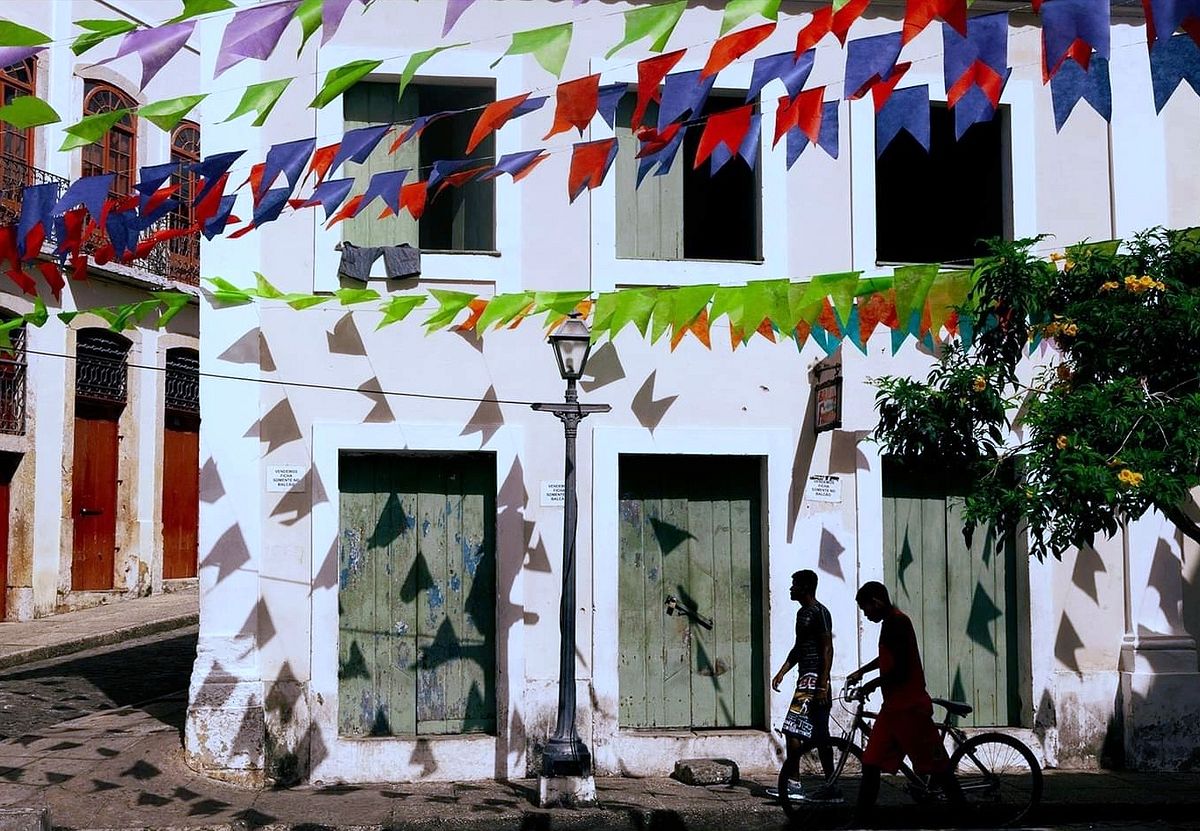 LIS : What brought you to photography ? Qu'est-ce qui t'a amené à la photographie ?
Alex : A desire to register the cultural movement of the ethnic freshness of my country, Brazil. Among its States are very diverse. A vast and unique continent.
Alex : Une volonté d'enregistrer le mouvement culturel de la fraîcheur ethnique de mon pays, le Brésil. Celui-ci comprend des états très diversifié. C'est un continent vaste et unique.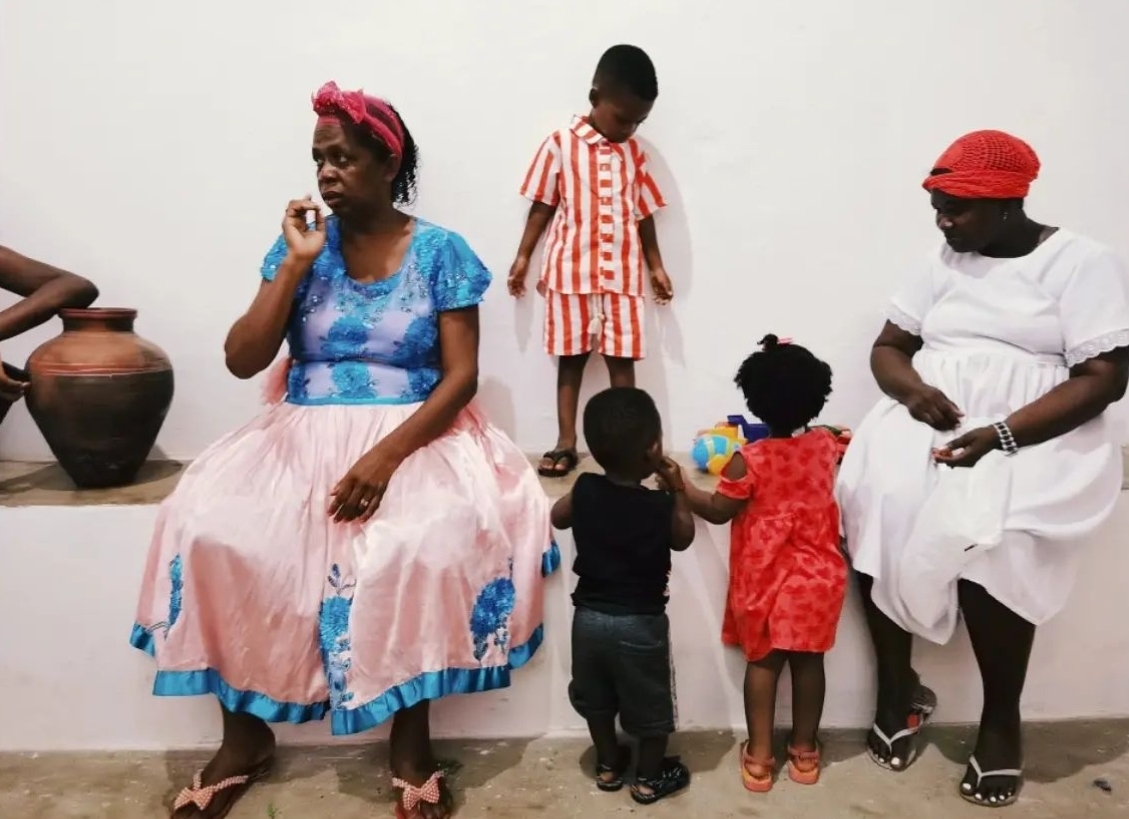 LIS : What are your favorite photographic themes or subjects ? Quels sont tes thèmes ou sujets favoris ?
Alex : My central theme has the Brazilian Amazon as a creative matrix. Especially the black diaspora in its intersection with the original indigenous peoples. But I do a lot of so-called "street photography" too. I love the daily life of people in their relationship with urban centers. How they live. How they work. How they exist.
Alex : Mon thème central a l'Amazonie brésilienne comme matrice créative. Surtout la diaspora noire dans son intersection avec les peuples autochtones d'origine. Mais je fais aussi beaucoup de photos dites "photographie de rue". J'aime observer le quotidien des gens dans leur rapport avec leur environnement. Comment ils vivent. Comment ils travaillent. Comment ils existent.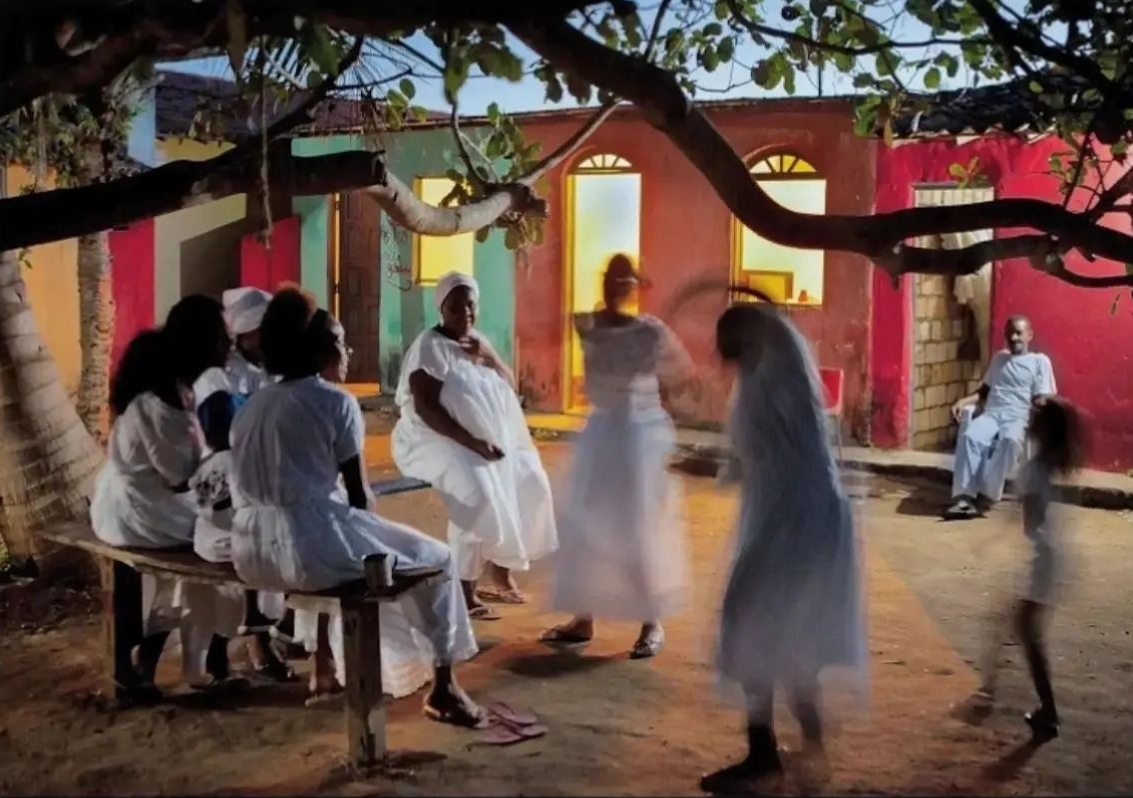 LIS : What do you want to express through your work ? Que souhaites-tu exprimer à travers ton travail ?
Alex : I think that Photography is an incredible Art. Because it records the wonder of human existence. This is a very powerful sign. Every human being recognizes himself in some sense and is in tune with a good photograph. 
Alex : Je pense que la photographie est un art incroyable. Car elle capture la merveille de l'existence humaine. C'est très puissant. Chaque être humain peut se reconnaître en quelque sorte dedans et être en phase avec une bonne photographie.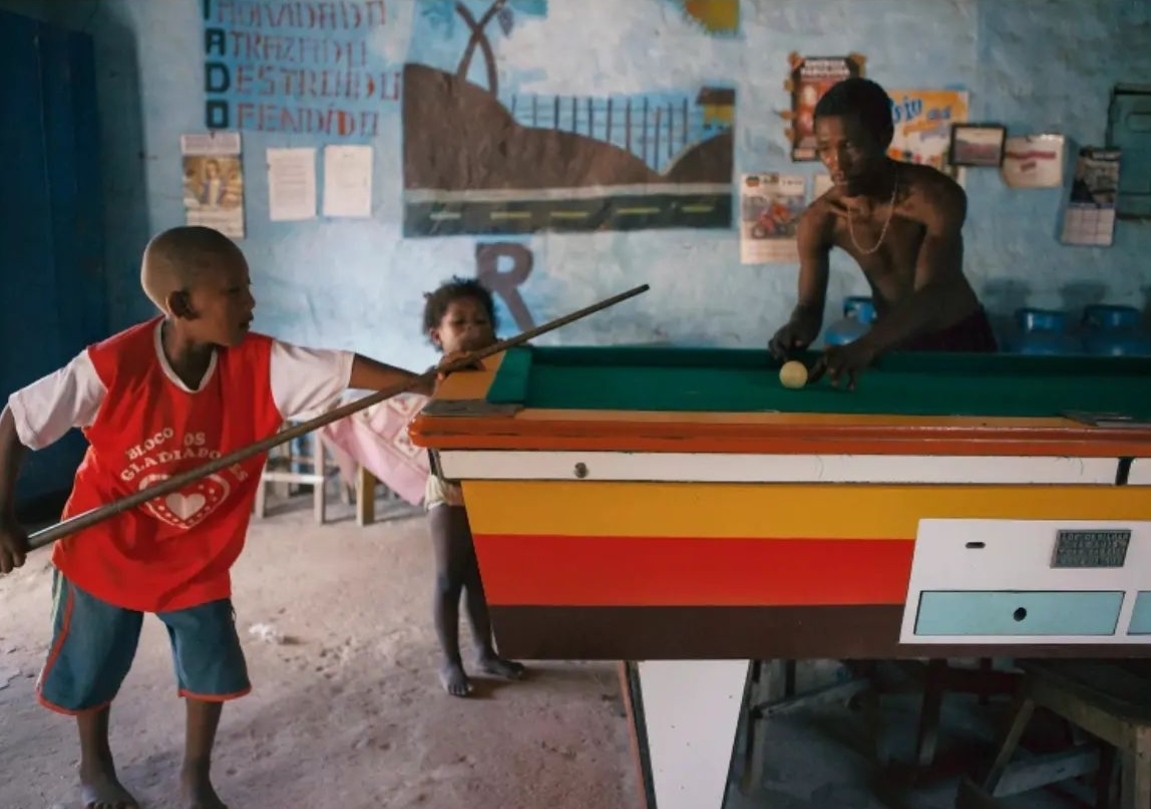 LIS : Can you tell us more about your work process and your experiments ? Peux-tu nous en dire plus sur ton processus de travail et tes expérimentations ?
Alex : Due to the continental vastness that is Brazil, I plan photographic immersions that are attached to my daily experiences within the universe of samba and Candomble, especially in the north and northeast of Brazil, which does not attract much attention within the Brazilian cultural agenda.
Alex : En raison de l'immensité continentale qu'est le Brésil, je prévois des immersions photographiques qui sont attachées à mes expériences quotidiennes au sein de l'univers de la samba et du Candomblé, en particulier dans le nord et le nord-est du Brésil, qui n'attirent pas beaucoup l'attention au sein de la culture brésilienne.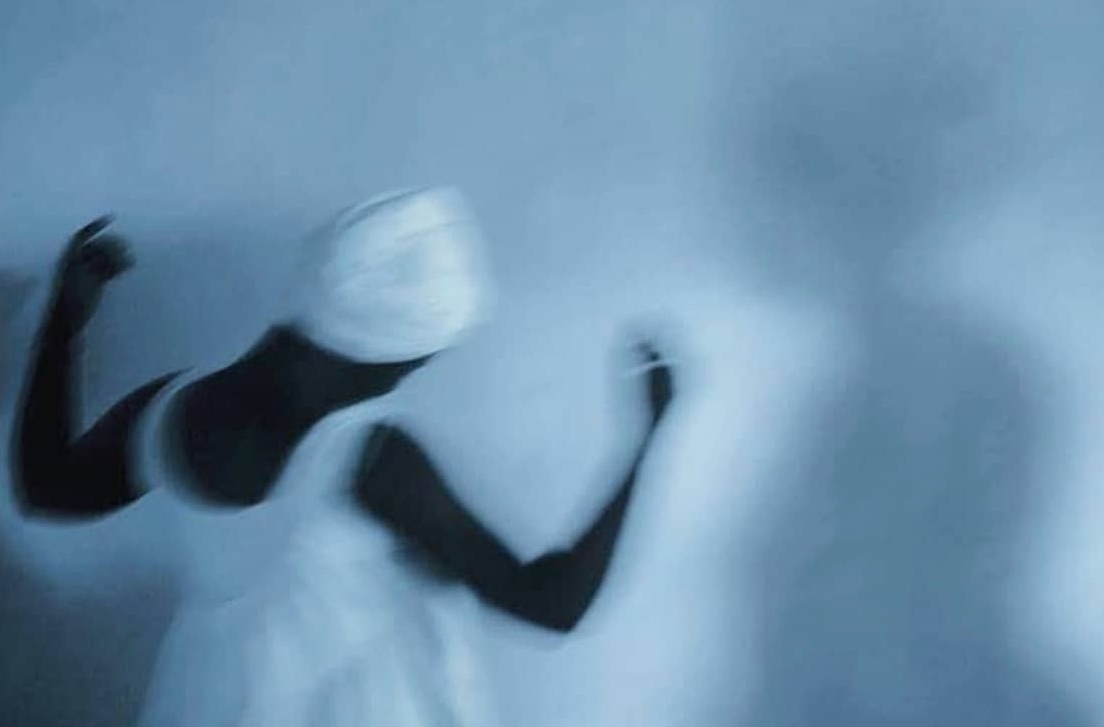 LIS : What do you think contributes to the success of a photo ? Selon toi, qu'est-ce qui contribue à la réussite d'une photo ?
Alex : I think about the emotion that the image can contain. Everyone can learn the technique, especially with the democratization of the digital process in photography. The look is already a longer path and it matures with decades of study and maturity. As for the subsequent path of recognition of a photographic work, it is part of the imponderable: there is no recipe. The path of emotion, therefore, seems to me to be the sign that most moves us in any type of Art.
Alex : Je pense à l'émotion que l'image peut contenir. Tout le monde peut apprendre la technique, notamment avec la démocratisation du procédé numérique en photographie. Le regard est déjà un chemin plus long et il mûrit avec des décennies d'étude et de maturité. Quant au cheminement ultérieur de reconnaissance d'une œuvre photographique, il fait partie de l'impondérable : il n'y a pas de recette. La voie de l'émotion me semble donc être le signe qui nous interpelle le plus dans tout type d'art.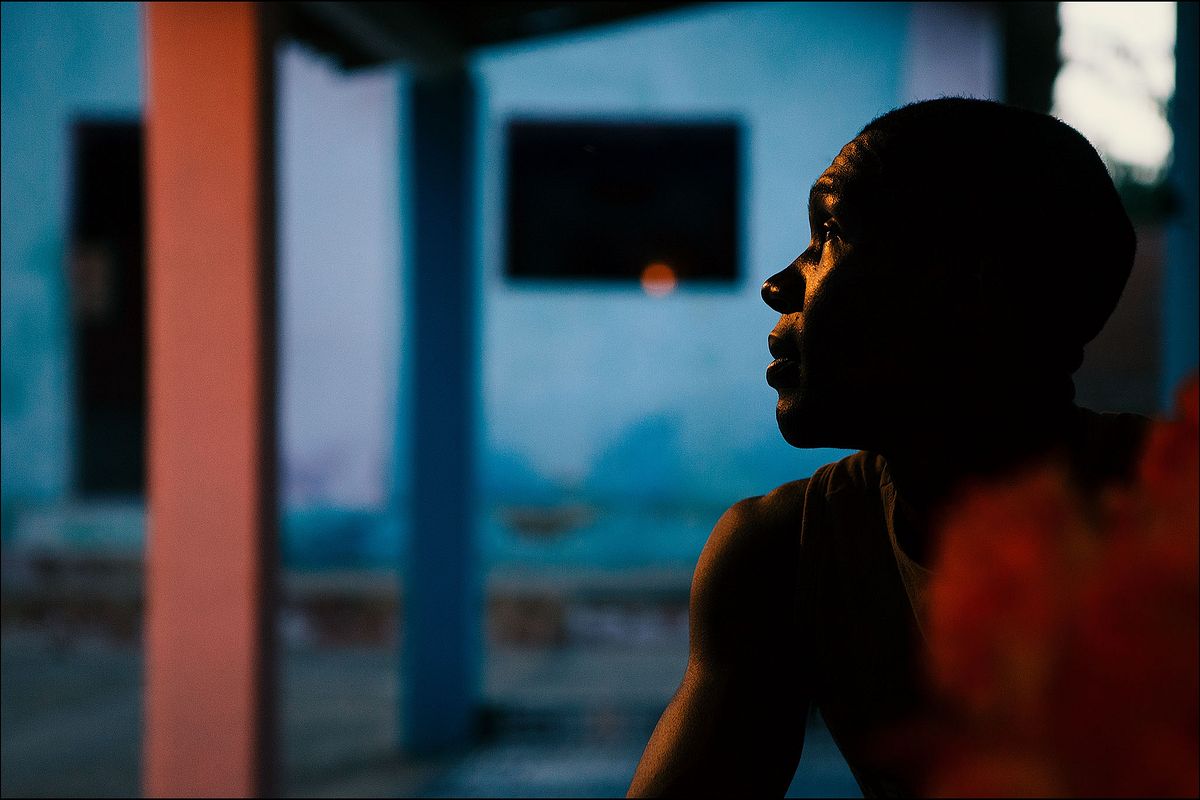 LIS : What is the most beautiful pic that you have taken? And why this one ? Quelle est la plus belle photo que tu as prises? Et peux-tu nous dire pourquoi ?
Alex : It is a simple but difficult question to answer. Logically, I have a preference for photographs where I have achieved unique colors or hues. That represents a mark of my work. However, the images seem to me to have a path of their own in popular taste. The photograph "As Bailarinas de Paraisópolis" has a great worldwide repercussion perhaps due to the contrast of the ballet historically having a connection with the social and financial top classes. And there is a beautiful concept of freedom and democracy. A mirror of victory and happiness of the most humble. Although this clipping is just a simulacrum of reality.
Alex : C'est une question simple mais qui est difficile à répondre. Logiquement, j'ai une préférence pour les photographies où j'ai obtenu des couleurs ou des teintes uniques. Cela représente la marque de mon travail. Cependant, les images me semblent avoir un chemin bien à elles dans le goût populaire. La photographie "As Bailarinas de Paraisópolis" a une grande répercussion mondiale, peut-être en raison du contraste du ballet ayant historiquement un lien avec les classes supérieures sur le plan social et financier. Et il y a un beau concept de liberté et de démocratie. Un miroir de la victoire et du bonheur des plus humbles. Bien que cela au final ne soit qu'un simulacre de la réalité.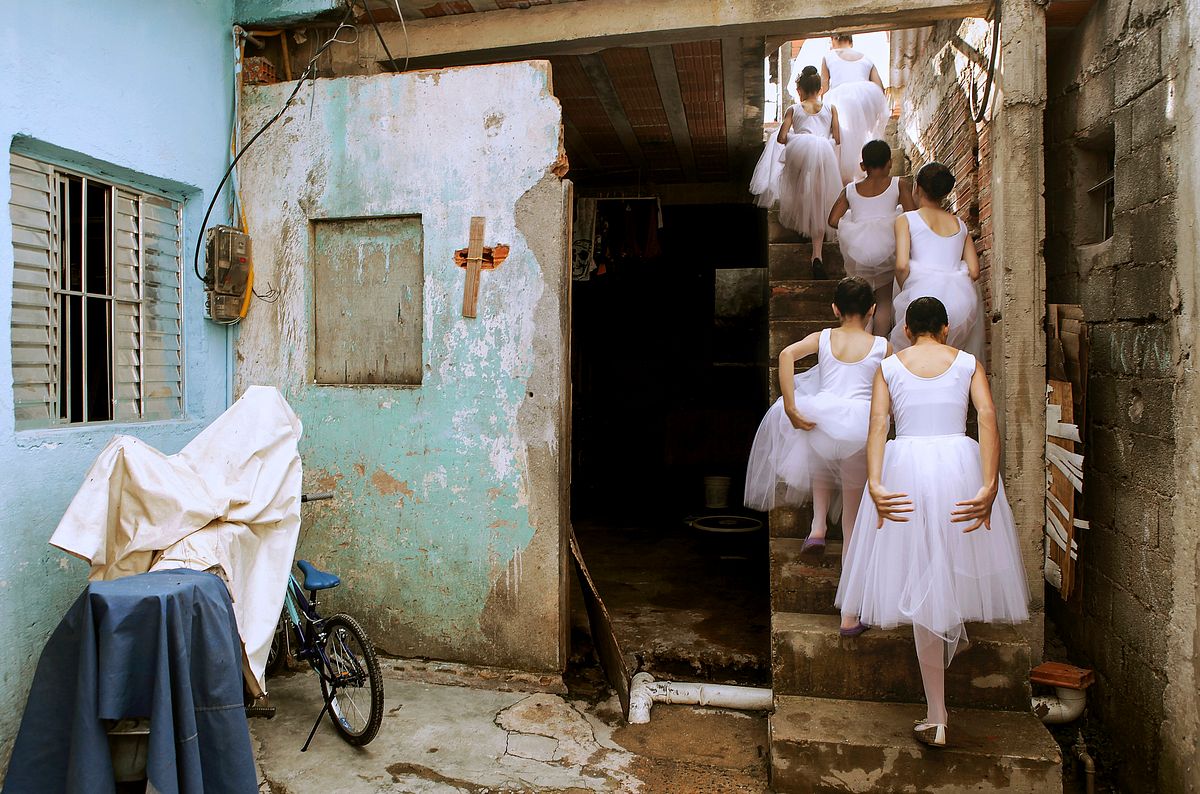 LIS : What are your influences and inspirations ? Quelles sont tes principales influences et inspirations ?
Alex : Pierre Verger. Alex Webb. And a lot of readings about painting and contemporary art in general. I feed myself daily from the best production of Art in the world. Art is not necessarily accepted within mass culture. But every manifestation of Art in music, literature, in everyday life in general. Everything that is sublime, inspires.
Alex : Pierre verger. Alex webb. Et beaucoup de lecture sur la peinture et l'art contemporain en général. Je me nourris quotidiennement de la meilleure production d'art au monde. L'art n'est pas nécessairement accepté dans la culture de masse. Mais en tous cas, toute manifestation de l'art dans la musique, la littérature, dans la vie quotidienne en général, en ce qui me concerne. Tout ce qui est sublime, inspire.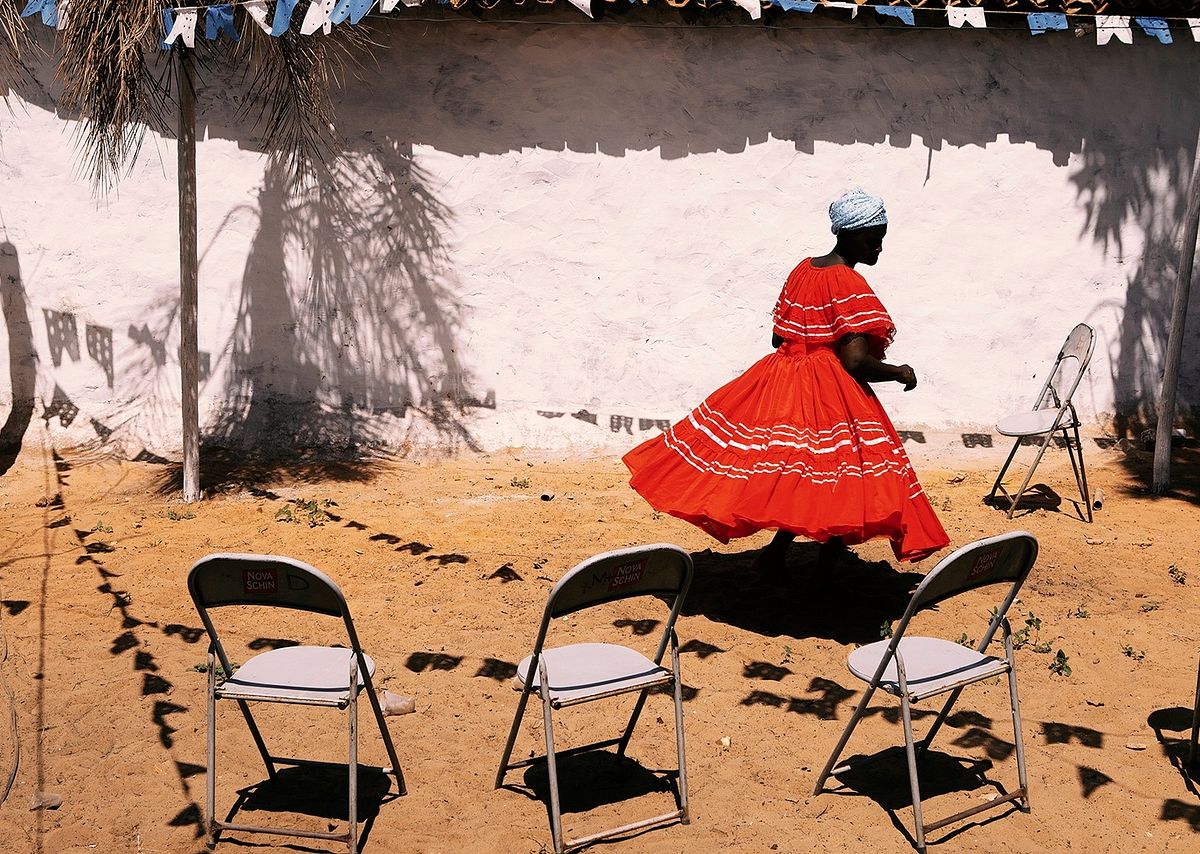 LIS : What great photographic project would you like to realize one day ? Quel grand projet photographique aimerais-tu réaliser un jour ?
Alex : To record, with the best possible truth, the African diaspora in America.
Alex : Capturer avec la meilleure vérité possible la diaspora africaine en Amérique.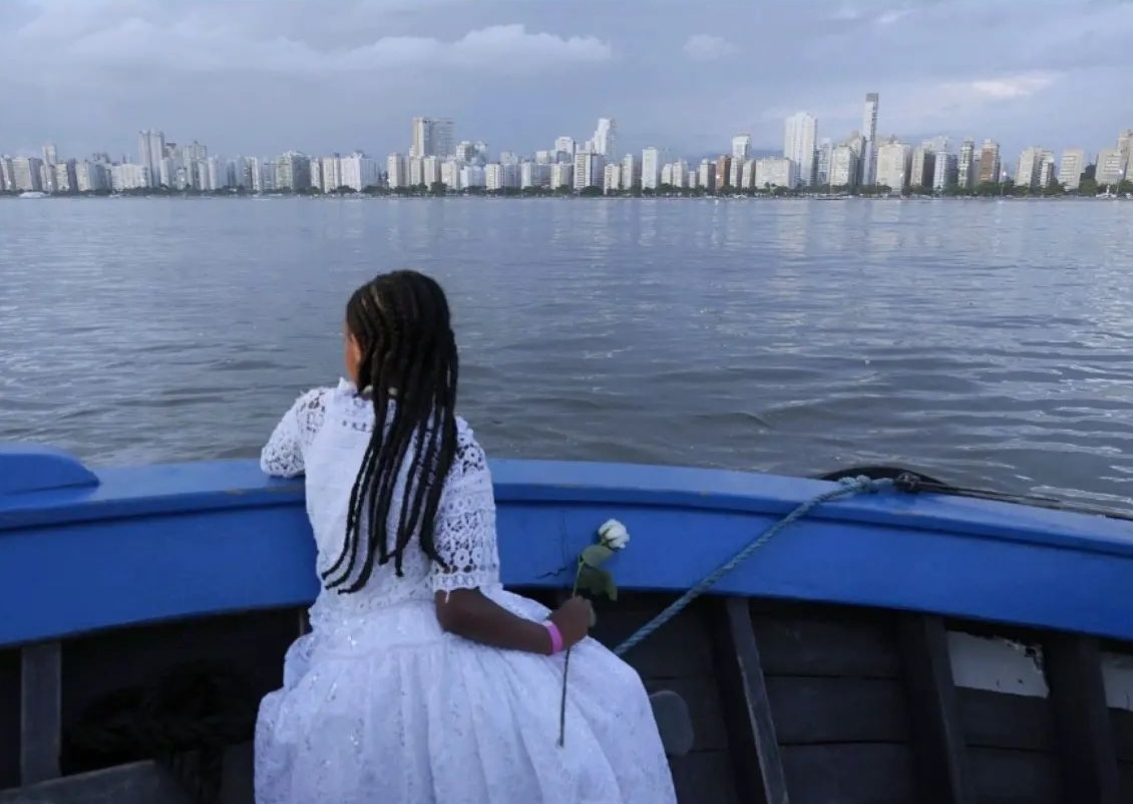 To learn more about Alex Almeida's work / Pour en savoir plus sur le travail d'Alex Almeida : Instagram - Website